About Us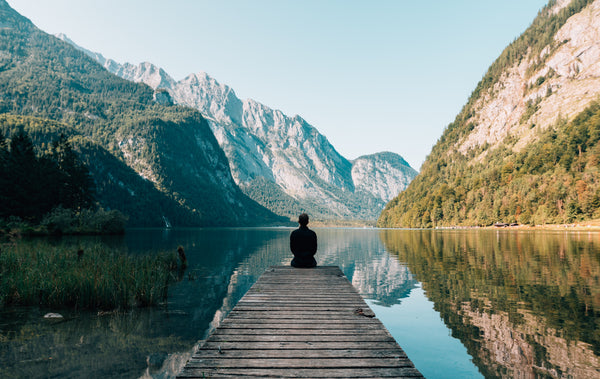 Even though we're now living in a digital world, we still need to carry cards and some cash to be secured. I was using a traditional leather wallet. It works well but it's just too bulky (with only 8 – 12 cards/bills) that I don't want to put in my pocket. I normally hold it in hand and place on table whenever I sit. It becomes a stress to try not forgetting it somewhere. So I started to try to find a wallet as small as possible so I can easily put in my pocket while it still keeping the same functionality as a traditional leather wallet (full length cash pocket, card slots, visible card slot).
However, I found all traditional leather wallets on market are just too bulky to put in your pocket, or it will look funny. The modern card holders are slim but they require bills folded. Not convenient if you need to use cash from time to time. I couldn't find a wallet on market as small as a modern card holder and as easy to use as traditional leather wallet.
So I decided to make my own. It was not an easy path. I was not familiar with the wallet industry at all. I started with leather material and thought there would be some type of thin and strong leather. Turned out there are just too many different types and too many different origins. It was overwhelming! Anyway, took me a long time but I finally figured out that it's not possible to build the most slim wallet with leather as leather is just thick.
So I turned to fabric and paper but they all have their own weakness. Then I came across with Tyvek, a Dupont material, thin as paper yet much stronger than leather. That's exactly what I need! So I started to make samples out of Tyvek. But there're other issues. The material is too thin that it doesn't hold shape well. Also, as it's not elastic, it does not hold cards tight. I tried many ways. The final solution is to utilize an elastic band to hold cards, easy to take out or put in, and eliminating the need for additional layers. Used thicker Tyvek to feel more rigid. And we decided to go with a trifold design to make it look as small as card holders. Since Tyvek material is great for printing, we designed many colorful, cool, personality printing, to make it look cool and show your personality. Here is our final wallet to sell. It's not perfect yet but it's something we like and want to use everyday! We hope you like it too as (or becoming) a minimalist like us.
As I pursued this wallet, I found out there are many people that are just like me looking for this type of wallet. There are many other people that are looking for a minimalist product, not just wallet, but a minimalist version for other things in life. Most people are surrounded by things they don't truly like or need. I was never a minimalist and lived the normal life until one day I realized that I was heavily bound by those unnecessary and non-useful things or features of things. I could never be free and enjoy life until I get rid of these things and get only things that I truly need and like. There are many different brands for supporting every aspect of our life but they are not making life simpler. Instead, they are making life more complicated with excessive features that we don't truly need. Why can't we have a minimalist brand that work to make our life simple? 
So I decided to set our goal bigger: aSparkLiving will work to build a quality minimal-living lifestyle for Everyone.
From a little spark may burst a flame. Even the slightest change in life may trigger a fundamental life changing. By re-designing the smallest thing in life making it as minimal as possible, we want you to re-look at your life in the same way.
Our brand stands for Minimalism, Innovation, Quality and Responsibility. We stand behind our brand:
We provide a lifetime warranty.
We only make things we truly love and use by ourselves.
We're a social and environmental responsible company.