When searching for the perfect wallet, many consumers are feeling stuck and out of options due to a lack of fashion, functionality, and compactness.
As a consumer today, you're looking for a minimalist, convenient, and fashionable wallet that doesn't break the bank. You want a wallet that does the job well, with no extra frills, and looks great while doing so. This doesn't seem that complicated, yet so many wallets just miss the mark. It's frustrating, we get it.
In this article, we will identify the benefits and disadvantages of each type of wallet: traditional, money clip, and card holder. In addition, we'll make a recommendation about the perfect wallet for you, which can double as the perfect present for that special someone. 
Don't want to wait to find your ideal wallet? We've got you covered. Check out aSparkLiving's minimalist, slim, trifold wallets here. They're simple, stylish, and affordable.
Traditional Wallets 
1) Classic Brown Leather Wallet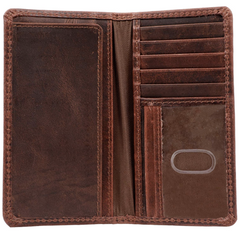 Ah yes, the classic brown leather wallet. There's no denying the stylish simplicity of this wallet, however, we can't help but notice the lack of cash pocket. Also, the card pockets are stacked up making the wallet large, not suitable for putting in your pocket.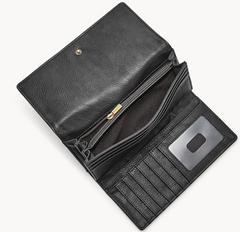 While we applaud this wallet for its functionality (coins, cards, ID, multiple pockets), it is extremely large. Be prepared to sacrifice significant pocket space if you want this wallet. The card pockets are stacked up wasting space and making the wallet too big.
3) 
Zip Wallet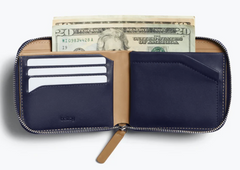 Compared to other traditional wallet, this classic wallet is stylish and functional, so naturally we adore it…. That is until we checked out the price tag. Yikes! At this rate, we may not have any cash left to put in it! Also, as minimalist, we don't want a wallet as minimal as possible. This is still too big and not suitable for carrying in our pocket. Not ideal.
In general, all traditional wallets have this bulky problem due to the leather thickness and the way the wallet is made by. Not suitable for minimalist.
Money Clips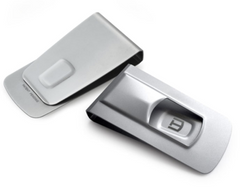 This money clip gets an A+ for simplicity… but a failing grade for functionality. Say goodbye to coins in your wallet, and hello to holes from this harsh metal rubbing against your pants fabric. And also everytime you take out money, you have to take all money out and people see all your things.
What this money clip lacks in fashion, it makes up for in appealing minimalism. That said, we are concerned about the spring function pinching paper bills and tearing them apart by accident.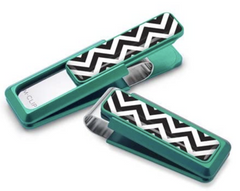 Same problem as other money clips.
Cardholder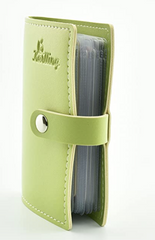 This card holder has a great capacity of up to 20 cards and a fun color selection. However, we don't love the bulky frame, nor the fact that it is not suitable to put in any money.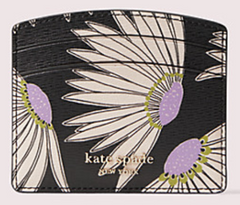 This design is adorable and would make a great gift for a mother or girlfriend. Beware that it has a maximum capacity of only four cards, so you're sacrificing functionality for compactness.
The leather look is extremely hot right now, and we adore it. As with any card holder, know that cash will have to be folded to fit inside this, which is inconvenient to say the least.
Introducing the Paper Wallet
Finally, a wallet that's fashionable, functional, and doesn't break the bank. With all the capabilities of a traditional wallet but without the bulkiness, the minimalism of a money clip but better looking, and the traits of a card holder in addition to the capacity to carry cash, the paper wallet is best of all the wallet types combined into one superior piece. In sum, paper wallets are stylish, functional, and ultra-convenient.
1) Cool Minimalist Slim Trifold Wallet - Live Show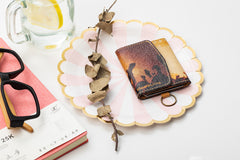 Built from thin, strong, waterproof material, this wallet packs a lot of benefits into a tiny package. Did we mention that it maintains the same capacity as a traditional wallet with only 50% of the size? How's that for convenience!
2) Cool Minimalist Slim Trifold Wallet - Beach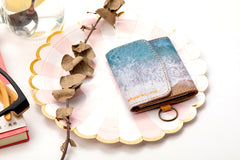 For a little dose of zen every time you open your wallet, opt for the minimalist beach wallet. Featuring a cash pocket for those pesky coins, an elastic card holder for multiple cards, and an ID card holder, you've got all the functionality of a classic wallet, but in a cuter and more compact package!
3) Cool Minimalist Slim Trifold Wallet - Leather Grain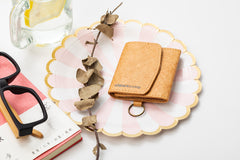 While all paper wallets come with free art markers and stencils for making your wallet your own, the leather grain wallet is the perfect blank canvas to execute your creative visions. Paired with a ring to attach keys and lanyards, this wallet is totally customizable to your unique fashion sense.
Paper wallets are fashionable, totally functional, and yet, compact enough to fit into your everyday life. They also make excellent gifts because they're affordable and of great quality. To purchase your very own paper wallet, or to order a paper wallet gift box, visit https://asparkliving.com/.